Yoga Retreat - Poland 2011

Click here to view photos from our wonderful Yoga Retreat in Cieplice, Poland - May/June 2011
Celebrating our first anniversary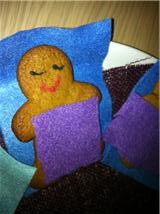 What could be more uplifting  than to arrive at my first Yoga Class of the New Year to be greeted by a celebration of the anniversary of our first class at Govind Health Centre, Earlsdon, Coventry, held in January 2010?    Well, thanks to two of my amazing, inspirational students, Mary Bolton & Bev Piercy, that is exactly how I started my class schedule for 2011!  

Of course, privately for me - this was always going to be a really significant occasion:  it marked the fact that the class was now established with lots of wonderful students who I have had the pleasure of seeing grow hugely  in confidence and ability within their practice,  but to know that this too was a significant occasion for my students was very moving for me.

Mary had baked 'Gingerbread Yogis'  for us all, to mark the occasion!   The attention to detail was fantastic - smiling faces, lying in Savasana (our final relaxation at the end of  a class) on 'blue' mats, covered with 'purple' blankets - helping us to stay warm and relaxed at the end of our Yoga practice - even the candle in the centre, mirroring our weekly classes - however, the best bit was that they tasted amazing!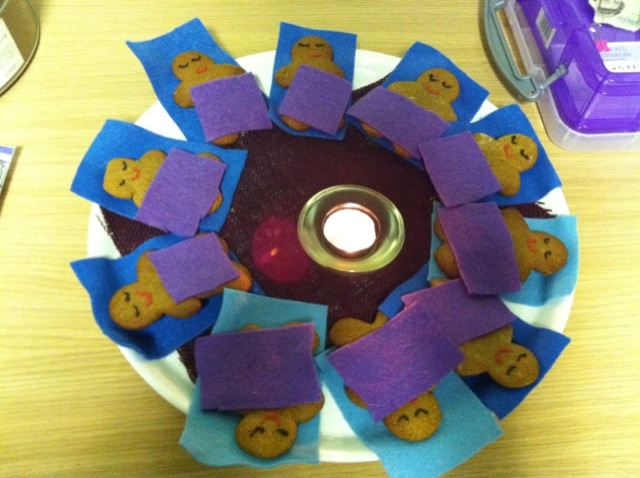 Gingerbread Yogis in Savasana!

For me, my Yoga classes feel like a gathering of friends - everybody on the same wavelength - enjoying and growing in our practice together - reaping common rewards.    Experiencing the wonderful relationships with each of my students and seeing students from all different walks of life, uniting through the gift of Yoga, is truly inspirational.
As a long term Yogi, I've always known that Yoga attracts amazing people to it's wonderful practice and I feel so lucky to have the opportunity to share my practice with all my beautiful students.

Here's to another joyful year of practice.
Love & Light
Maureen

OM NAMASTE

If you missed our wonderful Yoga in the Park events, that took place in August 2010, why not view the photos below and listen to Maureen's interview with BBC CWR

Listen to Maureen's interview with BBC CWR